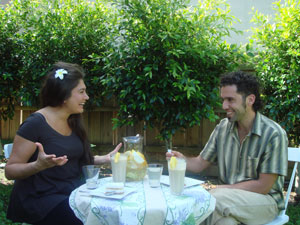 Coaching, Support & Education Session
This is a raw, living food session with Ace. This is a live session where you can be yourself, talk openly and recieve advice and information about the living foods lifestyle. Ace will have something prepared for you to enjoy during your session.
I suggest that you email your questions to me in advance so that we have enough time to answer them to your satisfaction during the session.
$75 for 1 hour
$40 for ½ hour
Contact Ace: 0414 473 273
or contact us by email. Phone Coaching is optional.